Haley kennington | Thursday, November 8, 2018 -- 2:47 PM EST
***Uploaded by
CitizensDawn
and Last updated on Thursday, November 8, 2018 -- 2:53 PM EST***
First Google gets exposed as working with the Communist Chinese to censor the World Wide Web. Now Google starts attacking campaigns of non-democrat candidates.
***Article first published by 'Big League Politics' on Oct. 31, 2018***
On Tuesday, Google Ads informed Rep. Marsha Blackburn's campaign that her advertisements that included video footage of protesters interrupting her moment of silence for victims of the deadly mass shooting of a synagogue in Pittsburgh over the weekend had been disapproved because they contained "shocking content."
The online advertising platform Google Ads would not allow the Tennessee Republican's campaign for Senate promote two campaign videos as search ads because they say the content goes against Google's standards, according to an email sent to the campaign.
"Unfortunately, we won't be able to show your ads on Google, our search partners, or on Display Network placements until you edit your ads or keywords to make them compliant with our policies," the email, which was obtained by The Daily Caller News Foundation, reads.
One of the ads is 30 seconds long, and the other only 15 seconds, both showing clips from a campaign event on Sunday where protesters interrupted Blackburn's moment of silence for victims of the mass shooting at The Tree of Life synagogue in Pittsburgh.
During Blackburn's moment of silence, a protester shouted, "Marsha Blackburn is a white supremacist," reported The Tennessean. Some of Blackburn's supporters took to chanting "USA" trying to drown out the protesters.
Twitter user Caleb SkHull (@CalebJHull) posted a short clip of the tasteless interruption on Twitter:
"Blackburn supporters started a "USA" chant to drown out the screaming of the protesters."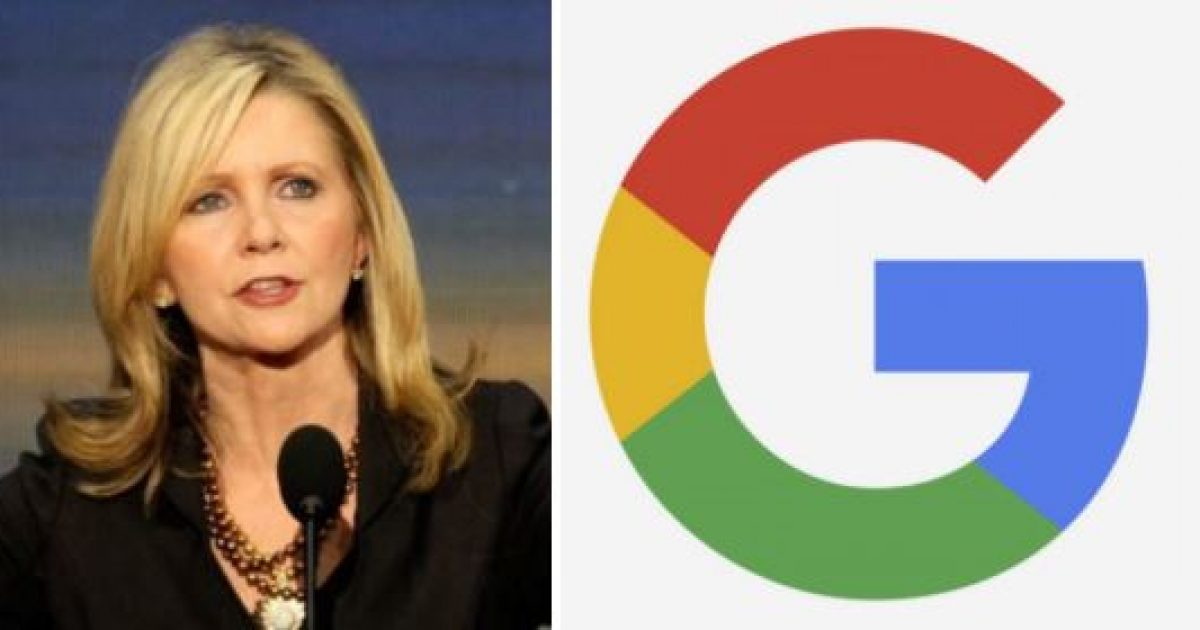 "I have never in my life heard of people interrupting a moment of silence so they can have a protest," Blackburn told WTVF. "I think that's despicable."
Blackburn's campaign planned to promote its ads, which it titled "Stop the Mob," on Google's various services and platforms, but Google refused to approve them due to the "shocking content," the email from Google Ads read.
This is not the first time that Google or other tech companies have tried blocking Blackburn's content. In October 2017, Twitter blocked Blackburn's Senate campaign announcement over concerns that the ad's pro-life message may be offensive to some viewers.
In the campaign announcement, Blackburn claimed to have "stopped the sale of baby body parts." Blackburn previously chaired a House panel investigating the sale of fetal tissue by Planned Parenthood.
Twitter informed Blackburn's campaign that at the time the ad was blocked because Blackburn's reference to fetal tissue was "deemed an inflammatory statement that is likely to evoke a strong negative reaction."
The ban was later walked back by Twitter, who said they would be looking into refining the company's policies.
"While we initially determined that a small portion of the video used potentially inflammatory language, after reconsidering the ad in the context of the entire message, we believe that there is room to refine our policies around these issues," a Twitter spokesperson said at the time.
Google has not responded to multiple requests for comment.
Follow Haley Kennington on Twitter