Anders Corr | Saturday, June 30, 2018 -- 7:02 PM EDT
***Article first published by 'Forbes' on June 1, 2017***
Professor Graham Allison at Harvard University mooted a solution to the North Korea conflict in the New York Times on May 30. Allison starts by scaring us with a high likelihood of war, about 75%, in similar conflicts between a major power and a smaller rising power in history. That I believe. He implies a 33% chance that the North Korea crisis, like the Cuban missile crisis, could spiral into a nuclear war. That I doubt.
After shocking us with the threat of catastrophic war, Allison uses that risk to justify his proposal to avert the crisis. Professor Allison states, in a manner that sounds like he has first-hand knowledge, that "some people in Mr. Xi's circle" say the crisis could be solved by first, China removing the Kim regime, and unifying North and South Korea under a pro-Beijing Seoul, second, removing U.S. troops, and third, ending the U.S.-South Korea alliance. Like Xi reportedly provided to Trump, these "people in Mr. Xi's circle" even give a historical justification to buttress the Chinese proposal for China's administration and shaping of Korean unification. In the core of his argument, Allison says, "Had North Korea not attacked the South in 1950, the United States would never have intervened. So if China were to assume responsibility for removing the Kim regime, denuclearizing the country, and reunifying the peninsula under a government in Seoul friendly to Beijing, would the United States remove all its bases from the South and end its military alliance?"
In other words, Allison appears to advise, or at least uncritically repeat Chinese advice, that China and North Korea are threatening us with nuclear war, so give in and give up South Korea. That advice is buttressed by an ostensible lack of U.S. historical presence on the peninsula. Allison's proposal dovetails nicely with President Trump's understanding after Xi's history lesson, in which "Korea actually used to be a part of China."
These questionable interpretations of history lead to Allison's surprising proposal for what amounts to capitulation. It is revanchist appeasement on a grand scale. It is a realism ready to throw international law, democracy and human rights away for a fleeting moment of safety. That is not the America of Paul Revere and George Washington, who risked it all for liberty. And, what of other proposals, such as an election in North Korea, or economic sanctions against China until China forces the North to stop its nuclear weapons development? If China can remove the Kim regime and unify the peninsula, surely it can remove North Korea's nuclear weapons? Surely tough economic sanctions against China would not result in nuclear war? These options are not mentioned by Allison, who focuses his opinion piece on fear and allied concessions.
China has taken slivers of territory in the Philippines, Vietnam and India, and since 1972 the U.S. has shown acquiescence, fear and a lack of resolve to defend that territory, and along with it democracy and international law. Given demonstrated U.S. fear, why shouldn't China go for an entire nation like South Korea? In the process, did "some people in Mr. Xi's circle" nudge a Harvard professor to write an opinion piece in the New York Times to soften up public opinion beforehand?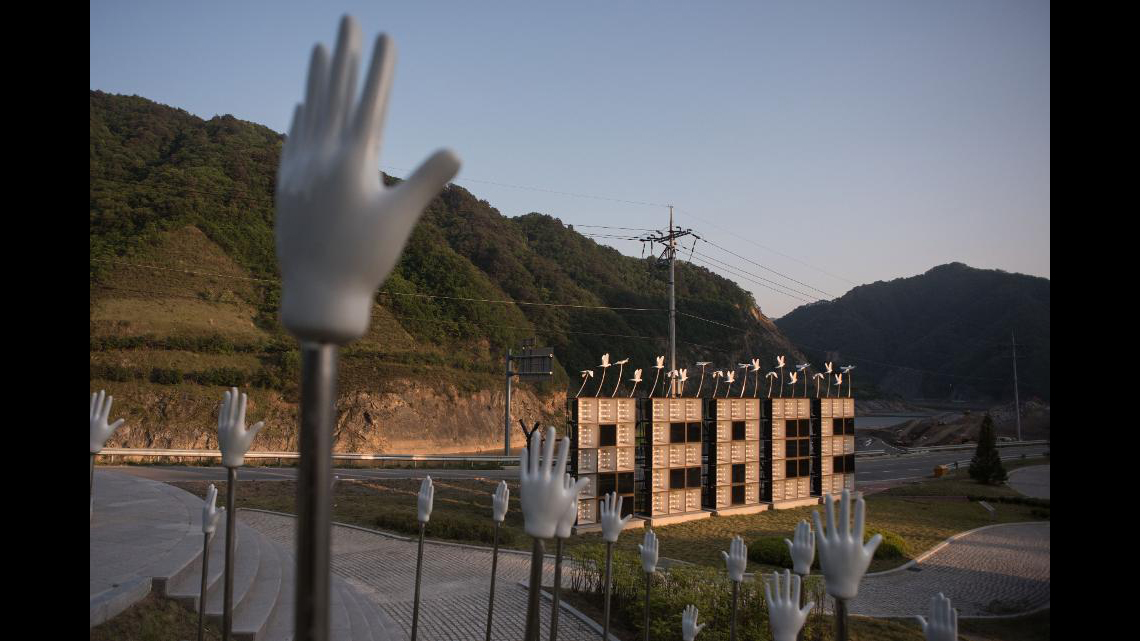 What I will call Allison's proposal, because he is the first I know to make it publicly, lacks any mention of democracy and human rights in South Korea. And what of democracy and human rights in the North? Would Allison's proposal mean that the North Korean police could, with support or as part of his "government in Seoul friendly to Beijing", root out democratic opposition in the South? Does Allison really think that China would disassemble North Korea's police state apparatus, which appears much more like Beijing's government than does South Korea's democracy? If China is really to make Seoul pro-Beijing, which appears to be a nondemocratic Chinese condition in Allison's proposal, then one should expect Kim Jong-un's regime to be transported to Seoul, with or without Kim Jong-un, rather than democracy transported to Pyongyang.
Don't expect Beijing to deal fairly with pro-democracy South Koreans, or even to honor any protections for South Koreans in this telling Chinese future for the Korean Peninsula. We learned our lesson in Hong Kong, where China violated its promise to respect democracy after it took over from the U.K. China cannot be trusted. Hong Kong citizens who thought they would get democracy are now literally knocked to the ground as Hong Kong police, who answer to mainland authorities, suppress their brothers and sisters in pro-democracy demonstrations with arrests, pepper spray, tear gas, and beatings.
The proposal from Allison is contrary to principles such as democracy, human rights, and freedom of speech that I, as a graduate of Harvard University, thought my school represents. I was frankly shocked when I read the opinion. But perhaps I should have expected this. Harvard gets significant revenues from Chinese students, including Xi Jinping's daughter, who graduated in 2014. Harvard has a lucrative Harvard-branded school in China itself, and a Harvard China Fund that is seeking $50 million to support Harvard's presence in China. Only four of the Fund's Web pages actually mention democracy or human rights. The Harvard Kennedy School, in which Allison's Belfer Center resides, gets millions of dollars annually in corporate and other funding, including from what appear to be Chinese, Saudi, and Singaporean sources. The 2013 announcement by the Belfer Center of a new focus on China completely disregards human rights and international law, applauds an authoritarian leader, mentions democracy only once and tangentially, and appears flippant or even accepting of the prospect of China replacing the U.S. as the number one power in the world.
It is unclear whether Harvard, in its engagement with China, is following the United Nations principles on corporate social responsibility. They are outlined in the U.N. Guiding Principles on Business and Human Rights. Robert Precht writes that U.S. universities operating in China have a duty to follow them, according to which, "an enterprise's corporate responsibility entails making a clear and public policy commitment, implementing due diligence processes, and providing or cooperating in the creation of remedies for human rights violations. Due diligence requires assessing risks of human [rights] violations by both the enterprise itself and by its business partners."
While my pointing to authoritarian funding sources will be called a "cheap shot", or the equivalent of an ad hominem attack by academics who benefit from corporate and authoritarian funding, I think that as Chinese influence in the U.S. increases, it is increasingly important for elite institutions of foreign policy to refuse authoritarian funding and return to pure foreign policy research driven by professors not donors. It is my belief that corporate and foreign funding of elite institutions lull their foreign policy analysts into a somnolent approach to defense, democracy and human rights, especially when it comes to China. Whether or not this is true, the optics of corporate and foreign financial entanglements hurt Harvard's image of rigorous academic impartiality.
Given that the Harvard Kennedy School of Government is one of the top U.S. foreign policy establishments, we should all be very worried that Allison's proposal issued forth from those hallowed halls. If this pro-China approach is on the surface at Harvard and elsewhere, what lurks beneath? I believe the same applies to other foreign or corporate-funded elite foreign policy establishments in the U.S., such as the Council on Foreign Relations, Asia Society, National Committee on U.S.-China Relations, and Center for Strategic and International Studies. While all of these establishments have great people, and elements within them that are pro-democratic and pro-human rights, there is a palpable defeatism and lack of emphasis on these liberal topics, and an acceptance of authoritarian realist arguments, that I find disturbing. Realism is not tough when it promotes appeasement, it is weak. By showing fear, it invites attack. Appeasement actually increases the risk of war.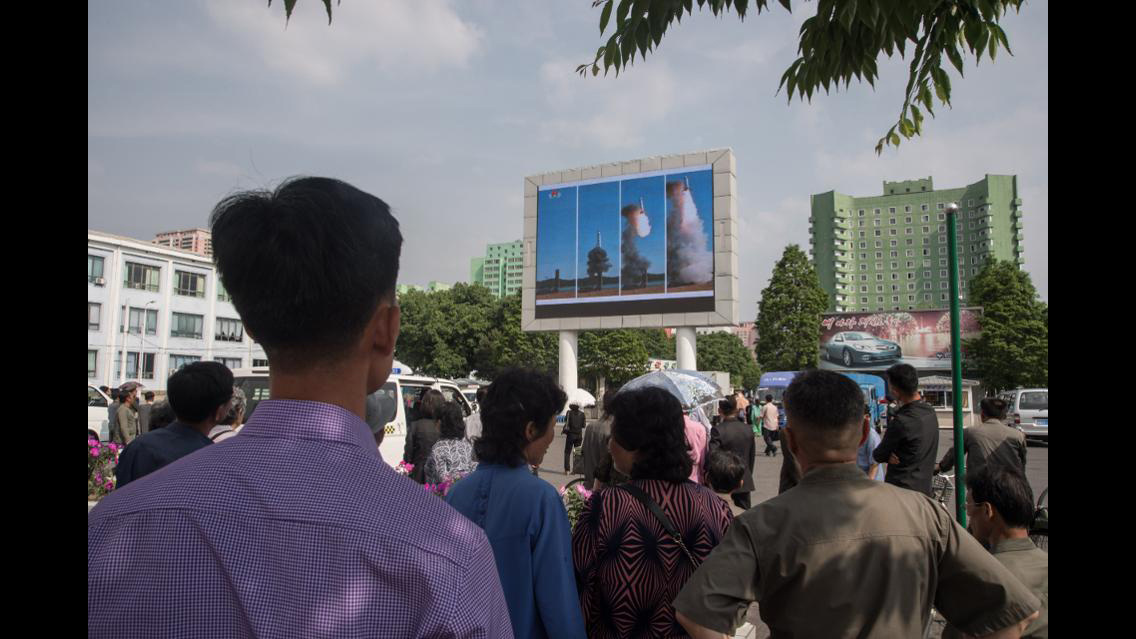 Elite foreign policy think tanks like the Belfer Center are environments largely devoid of the oxygen of the billions whose human rights are violated, and who yearn for more democracy. In these institutions, pro-authoritarian proposals such as Allison's can be made, unopposed. Human rights and democracy can be largely ignored while enjoying Champagne and canapés with corporate and even authoritarian foreign donors. By falling over themselves in search of ever greater funding, these establishments are out of touch with the people. But they are very much in power. That is a threat to democracy.
Their elite myopia causes a bias toward corporate preferences in international relations. And these corporate preferences are for a symbiosis of peace, trade and profit. Prima facie, that sounds splendid. Academics and policymakers alike applaud, even luxuriate in, this positive effect of international trade on keeping the peace. But their elision of billions of humans who suffer under the "peace" of increasingly authoritarian governments is inexcusable. In Allison's proposal, for example, the Chinese-manufactured risk of nuclear war with North Korea leads to the implied conclusion that peace should be purchased at any cost, including the cost of suspending democracy and human rights for South Korean citizens, because they would lose those rights under a stipulation of rule by a pro-Beijing Seoul. This begs the question. If South Korea is not worth fighting for, what is? Japan? Hawaii? America west of the Mississippi? In his panicked embrace of peace, that has been left unanswered.
Allison, who I know to be a good man, has written a piece that I have made a case in point for a much larger issue of increasing Chinese dominance through violence, threats of violence, and economic influence. The increasingly global dominance of China is no minor threat. Allison's proposal is a testament to that. China uses violence and economics to seek territorial expansion and increased global influence, and does so through direct attacks on our values of liberal democracy, even in the heart of our most prestigious universities.
Allison makes China's argument, with absolutely no mention of costs to democracy or human rights. He focuses on the threat of nuclear war as if we should run scared at the very mention of this horrific outcome. No. We and our values must stand resolved before such threats. The U.S. and our allies are far more powerful than North Korea and its allies, including China. It would be foolish to allow North Korea and China to threaten us with nuclear weapons, and then give concessions as a response. That will only encourage more threats down the road, and more concessions. That is not peace, it is the failed strategy of appeasement.
It is time for Harvard to stop allowing professors to take corporate or foreign funding for foreign policy research. With an endowment of $36 billion, Harvard has enough money to fund these projects. If Harvard truly cares about education, Harvard should encourage donors to give to other far less fortunate universities where dollars will stretch further and cover education, not catering and the compensation of its fund managers. Seven of them made a total of $58 million in 2015. Perhaps the decrease in political bias, or appearance of such, that results from a principled refusal of foreign and corporate money will help clarify education at Harvard. Clarity is all-important during these dangerous times.
The motto of Harvard is Veritas, Latin for "Truth." The Chinese government methodically suppresses truth through disinformation and draconian restrictions on freedom of speech. Harvard, per its motto, should take a far more principled stand against the authoritarianism that China, and especially Xi Jinping, is increasingly attempting to foist upon not only Asia, but the world. There can be no place for elision or appeasement. If you are not against China's aggression and violation of human rights, you are not Harvard.