Christian M. Wade | Monday, October 8, 2018 -- 3:53 PM EDT
Sanctuary City status in liberal cities are still a thing whilst, repeatedly, we find that illegal immigrants, usually previously deported for previous crimes, are found to be contributing to the deaths of millions of Americans via murders and the opioid epidemic.
***Article first published by 'Newburyport News' on Oct. 5, 2018***
BOSTON — Dozens of people face federal drug, weapons and immigration charges after authorities broke up fentanyl-dealing operations in the Greater Lawrence area on Thursday, seizing more than 10 kilos of the deadly synthetic opioid.
In raids throughout the city, federal authorities arrested at least 50 people — many of whom are living in the country illegally — allegedly responsible for distributing large amounts of heroin, fentanyl and other drugs throughout New England using Lawrence as a base, according to U.S. Attorney Andrew E. Lelling.
"Lawrence is a clearinghouse for illegal drugs pouring into New Hampshire and Maine," Lelling told reporters at a press briefing Thursday morning at the federal courthouse in Boston. "Unfortunately, the city has become a source, a transit point, for large amounts of drugs going not only into neighboring towns, but elsewhere in New England."
Among those arrested: Johan Abreau, 23, a Dominican national; Jose Aquino Camilo, 39 of Lawrence; Caonabo Cruz, 52, a Dominican national; and Jose "Fatty Mexicano" Hernandez, 40 of Lawrence, all of whom are charged with conspiracy to distribute 400 grams or more of fentanyl. The charge carries a minimum sentence of 10 years and up to life in prison.
The operation included more than 200 law enforcement officers from the Drug Enforcement Agency, the FBI and Homeland Security and other agencies.
Authorities seized 10 kilos of fentanyl during the investigation, including pills made to look like prescription medicine that were actually made from the synthetic opioid.
"Two milligrams of fentanyl can kill an average adult," Lelling said. "The amount of fentanyl we seized today could kill half the state."
More than 2,000 people in Massachusetts died of opioid-related overdoses in 2017. Fentanyl was detected in 90 percent of the toxicology tests conducted on people who died.
Nationally, an estimated 72,000 Americans died last year from opioid-related overdoses, Lelling said.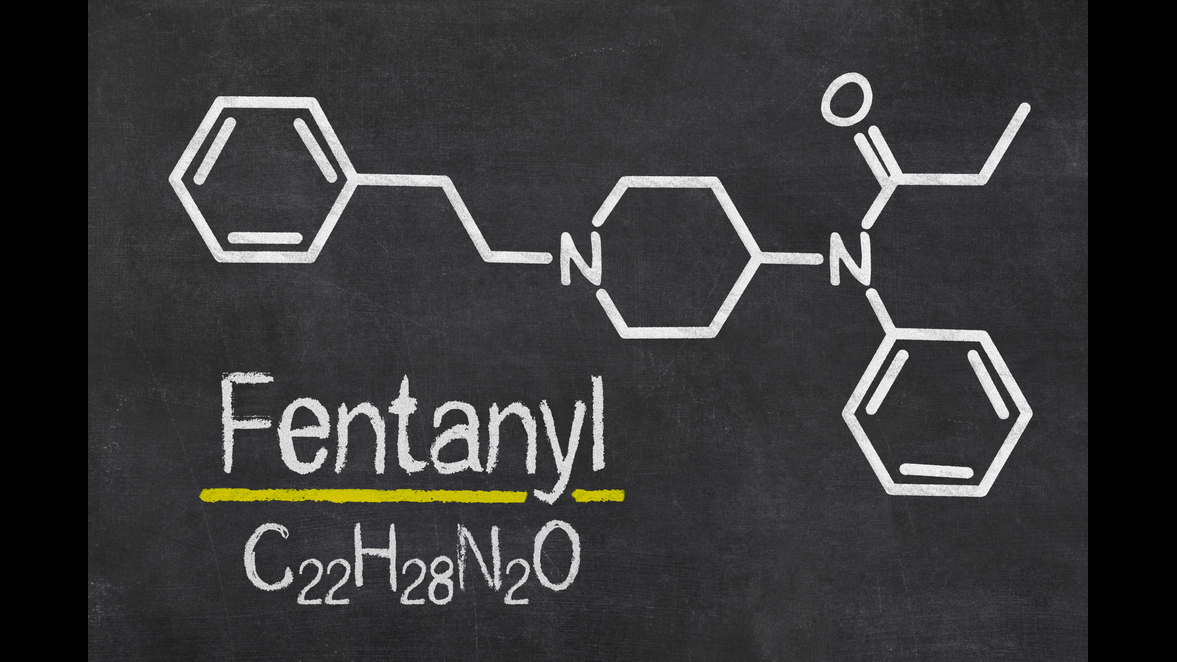 "Saving lives is how we will measure victory in the opioid crisis, even more so than the number of arrests or charges," he added.
Peter Kowenhoven, special agent in charge of the Boston FBI division, told reporters that the year-and-a-half investigation uncovered dozens of "Dominican drug-trafficking organizations" selling "large quantities" of heroin, fentanyl, cocaine and other illegal drugs out of the city.
"They took advantage of Lawrence's depressed economy to create a hub for heroin and fentanyl distribution," he said. "They utilized established criminal networks to facilitate distribution throughout New England."
The busts come more than a year after federal authorities broke up another Lawrence-based fentanyl ring operating as a dial-up service and selling drugs across the region. In that case, more than 30 people – including some who were previously deported – were arrested on federal drug, firearm and immigration charges following a yearlong investigation.
In April, the U.S. Attorney's Office in New Hampshire broke up a Lawrence-based drug ring that officials say was overseen by two brothers, Sergio and Raulin Martinez.
That operation led to at least 45 indictments and the seizure of more than 30 kilos of fentanyl.
Tom Lyons, acting field office director of the U.S. Immigration and Customs Enforcement's Boston division, said criminal networks dismantled as part of the most recent investigation were run by a "subset of criminal aliens" who were previously deported or are living in the country illegally. Some of them had even been granted permanent resident status.
Lyons also took a veiled shot at Lawrence's "sanctuary city" policies, which limit cooperation with federal immigration officials seeking individuals residing there illegally. He told reporters the investigation revealed that "criminal aliens have embedded themselves in the community" and have "hidden in plain sight for too long, with impunity."
"If local and state leaders want to combat the opioid problem, they need to be serious about routing out the foreign nexus to the problem," he said. "No sanctuary should be given to a criminal alien who is taking part in hurting the youth of New England."
Lawrence Mayor Dan Rivera didn't immediately respond to a request for comment.
Christian M. Wade covers the Massachusetts Statehouse for North of Boston Media Group's newspapers and websites.