Thomas Paine | Thursday, September 13, 2018 -- 5:52 PM EDT
***Uploaded by
CitizensDawn
and Last updated on Friday, September 21, 2018 -- 9:08 AM EDT***
Another example of the media inciting violence against their political opponents. This isn't Chuck Todd's first rodeo with entertaining violence as a political tool.
***Article first published by 'True Pundit' on Sept. 7, 2018***
On Monday, NBC News host Chuck Todd wrote an article calling on the media to "fight back."
"The American press corps finds itself on the ropes because it allowed a nearly 50-year campaign of attacks inspired by the chair of Fox News to go unanswered," Todd wrote. He said the founder of Fox News, the late Roger Ailes' "sustained assault on the press created the conditions that would allow a president to surround himself with aides who argue for 'alternative facts,' and announce that 'truth isn't truth.' Without Ailes, a man of Trump's background and character could never have won. Roger Ailes was the godfather of the Trump presidency."
Todd also said he's faced threats, but called for the press to "fight back."
Fast forward two days. On Wednesday morning, a man was arrested after intentionally crashing his vehicle into the side of the Fox News building in downtown Dallas. The man, identified by police as Michael Chadwick Fry, 34, also ranted about high treason.
FOX 4 Reporter Brandon Todd said, "Originally when he was in the bed of the truck he was yelling out 'High treason! High treason!' " – READ MORE
President Donald Trump mocked NBC News anchor Chuck Todd's recent call for members of the press to fight back against the administration and its allies, in a late Tuesday tweet.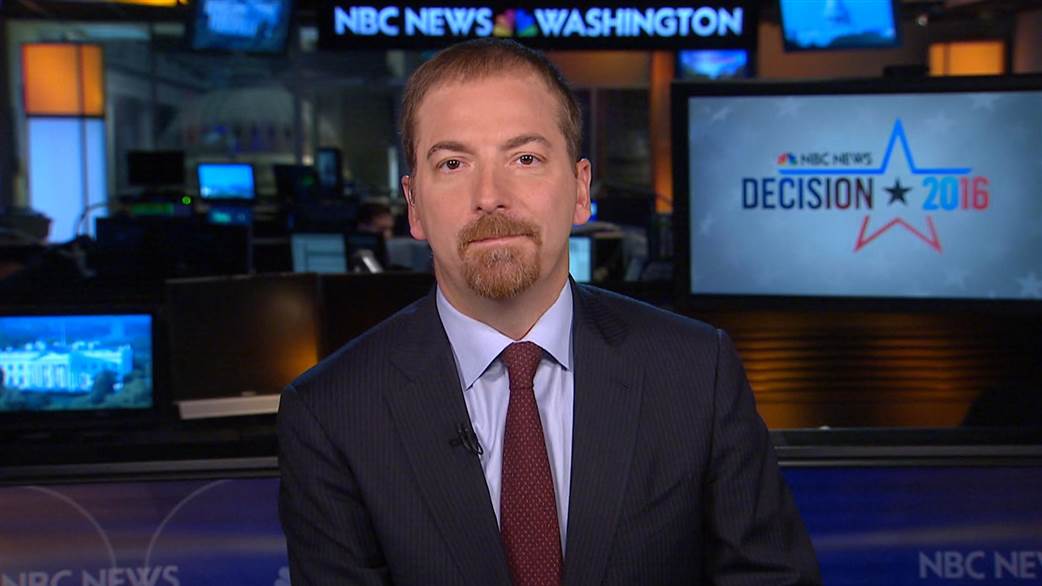 Sleepy Eyes Chuck Todd of Fake NBC News said it's time for the Press to stop complaining and to start fighting back. Actually Chuck, they've been doing that from the day I announced for President. They've gone all out, and I WON, and now they're going CRAZY!
In an op-ed published on Monday, NBC's political director, Chuck Todd, issued a fiery denunciation of both President Donald Trump's administration and Fox News.
Both, according to Todd, tried to delegitimize the media as part of a broader assault on the press that started with former President Richard Nixon.
Todd alleged that Nixon encouraged his "angry foot soldiers," like former Fox News CEO, Roger Ailes, to continue attacking the media after he left office.
"The president faces little penalty with his voters, no matter how disparagingly he talks about the press corps; it's precisely what Ailes conditioned them to believe," he added.
Todd proposed that journalists start "fighting back" rather than letting their work speak for itself.
"The American press corps," he said, "finds itself on the ropes because it allowed a nearly 50-year campaign of attacks inspired by the chair of Fox News to go unanswered." – READ MORE