Plot Twist: Former NY AG Schneiderman Implicated in NXIVM cover-up as well as Sexual Assault
Citizen Kane | Saturday, May 12, 2018 -- 11:50 PM EDT
***Uploaded by
CitizensDawn
and Last updated on Friday, August 10, 2018 -- 4:04 PM EDT***
The connections are beginning to form as a web of organized sexual abuse and human trafficking is exposed that could be linked to political espionage under a practice known as 'brownstoning'.
It turns out that before the New York Attorney General Eric Schneiderman resigned after he was accused of sexual abuse by at least four different women, he attempted to cover-up investigations into the NXIVM 'cult', which has been implicated in human trafficking and bizarre sexual abuse.
According to the Times Union's Brendan J. Lyons, "The attorney general's office notified a state Supreme Court justice last week that its case against Clare W. Bronfman and Dr. Brandon Porter, who are both associated with a foundation that conducted brain-activity studies on behalf of NXIVM, will be put on hold temporarily."
This shared 'aphrodisiac' of sexual abuse turns out to be not the only thing that the Cult and Schneiderman have in common.
Both Schneiderman and NXIVM were headquartered in Albany, where a NXIVM doctor has just been implicated in horrific 'human experimentation.'
Albany being the State capitol and the increasingly prevalent misconduct of state and federal legislators is leading many to speculate about whether or not the cult could be linked to what many in the intelligence community refer to as "brownstoning," a tactic where people get lured into compromising situations by a 'honey pot.' The target is then leveraged by the compromising behavior.
Of course, I'm sure the fact that Bronfman's connections to wealthy moguls like Richard Branson and NY aristocrats like the Clintons, who have a few skeletons in a closet of their own, has nothing to do with squashing the investigation at the state level.
That is not all that has been done to sweep this under the rug either.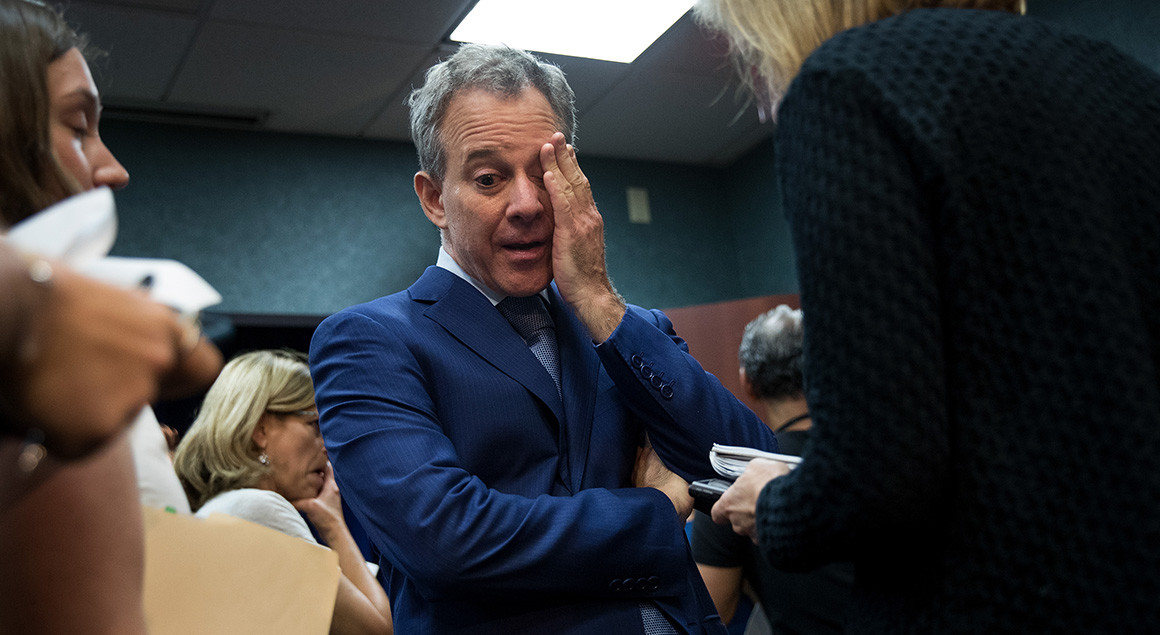 On top of what is essentially a media blackout of what should be the most compelling real life drama to hit the airwaves, the NY Governor Andrew Cuomo has also mishandled the inquiry.
As ArtVoice points out, the swamp is deep and sprawling.
And let's not forget that while he was Attorney General, Cuomo did a number of things to help out NXIVM, the sex slaver cult.
First, he refused for months to investigate the "mystery child" who turned out to be Raniere's own kid, Gaelen, Then, when Cuomo was finally pressured into doing something, the NYS Police who were assigned to do the investigation quickly moved away from looking into Gaelen's origins and, instead, opened up an investigation that led to bogus criminal computer trespass charges being brought against three of Raniere's most outspoken critics: John Tighe, Joe OHara, and Toni Natalie.
Cuomo launched a half-hearted effort to investigate some of the other criminal activities that Raniere and NXIVM were involved in. But as soon as the Bronfman sisters' names came up, the two Assistant AGs who were assigned to the case actually sent an email saying, "Please don't send us any more materials on NXIVM."
In addition, Cuomo's Lt. Gov. Kathy Hochul's husband – former US Attorney for the Western District of New York, William Hochul – indicted NXIVM whistle blower Frank Parlato – who broke the branding and blackmail stories – on trumped up charges.
After indicting Parlato, Hochul surprised the local community when he retired early to take a private sector job [at four times the salary he made as US Attorney] with Cuomo ally and former Bronfman associate, Jeremy Jacobs of Delaware North.
it could be coincidental. But with new revelations coming out almost daily about corruption at every level of the DOJ and FBI, this seems more suspicious than ever.
Related Content Groups(1):